(1) MOQ: 20 sheets or 200 Yards
(2) Price: Our prices are determined by the quantity and quality.
(3) Material : 2.5*5mm glass rhinestone, SS6 glass A rhinestone chaton.
(4) Size: 24*40cm, or cut it to be yards, or make it to be rolls.
(5) Application: Shoes, Bags, Clothes, artwork.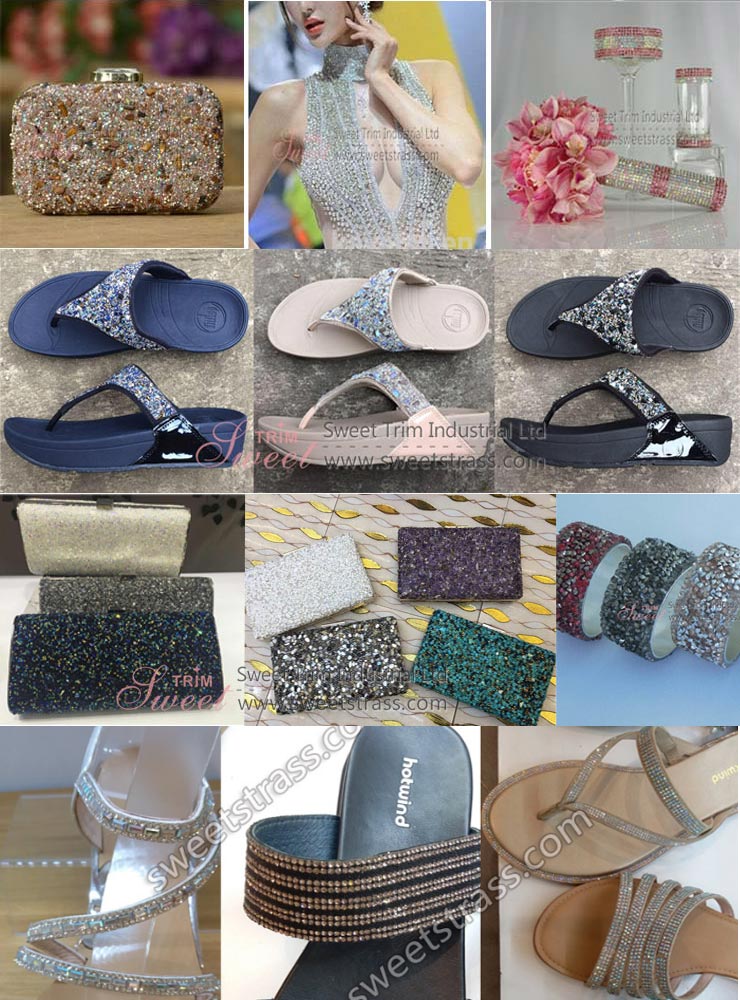 (6) How to production: